If you'll recall from our earlier discussion of Bradley variants, there were a couple of versions that had short-range air defense (SHORAD) capability. One carried eight of the excellent ADATS missiles in a purpose-designed turret with a mechanically-scanned radar and some new optics for sighting the missiles. When ADATS wasn't procured, an alternative version was chosen. This one simply replaced the normal box launcher for a pair of TOW missiles on the regular Bradley with a box launcher for four Stinger missiles. This version was called the M6 Bradley Linebacker, but the lack of aerial threat led the US Army to return these to the standard Bradley configuration with TOW missiles.
Of course, recent events in the Donbass have reminded everyone that yes, there is a conventional threat out there, and it might have some aircraft or UAVs that need shooting down. And so a new Bradley Linebacker configuration has been proposed by the cool people at BAE. Behold!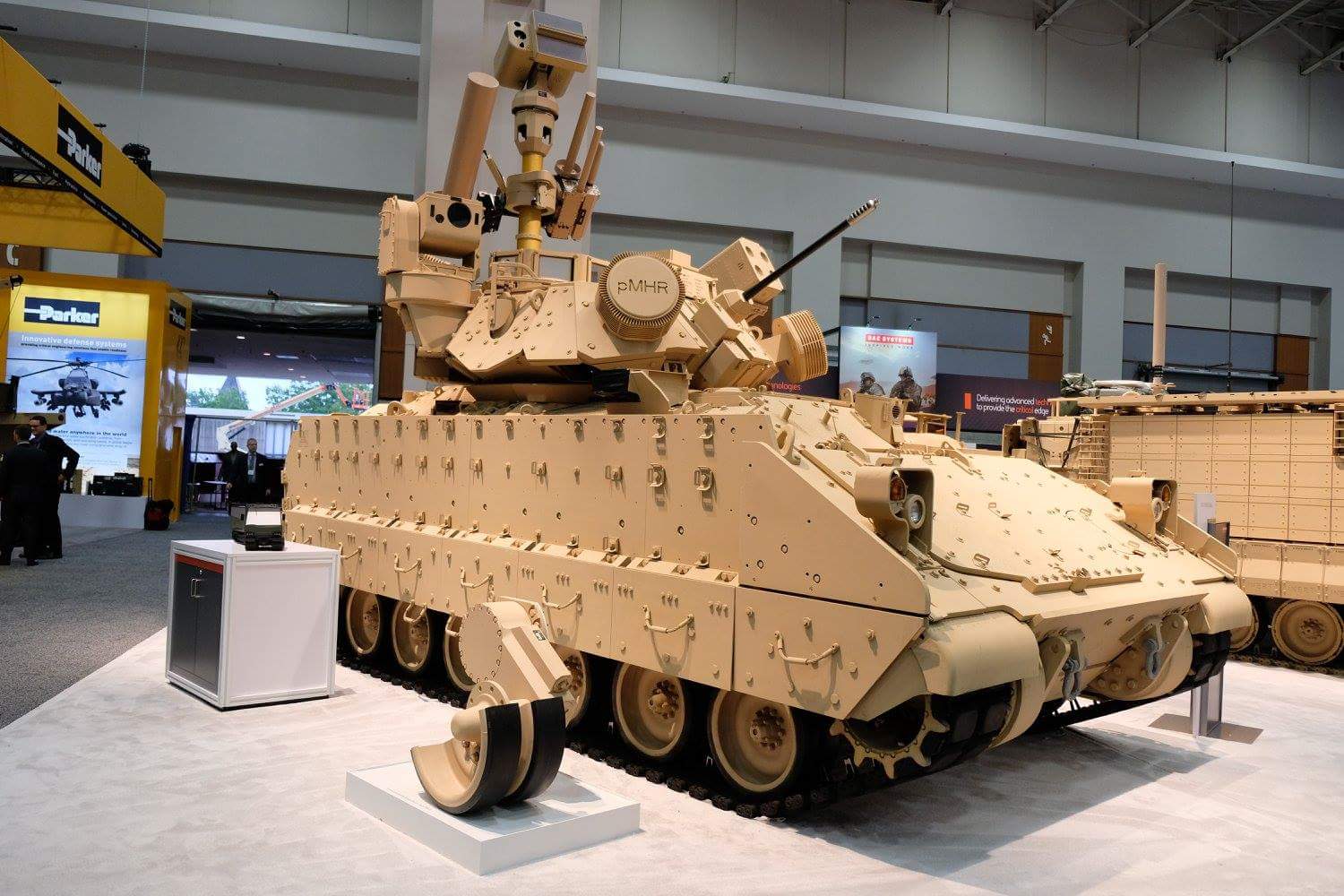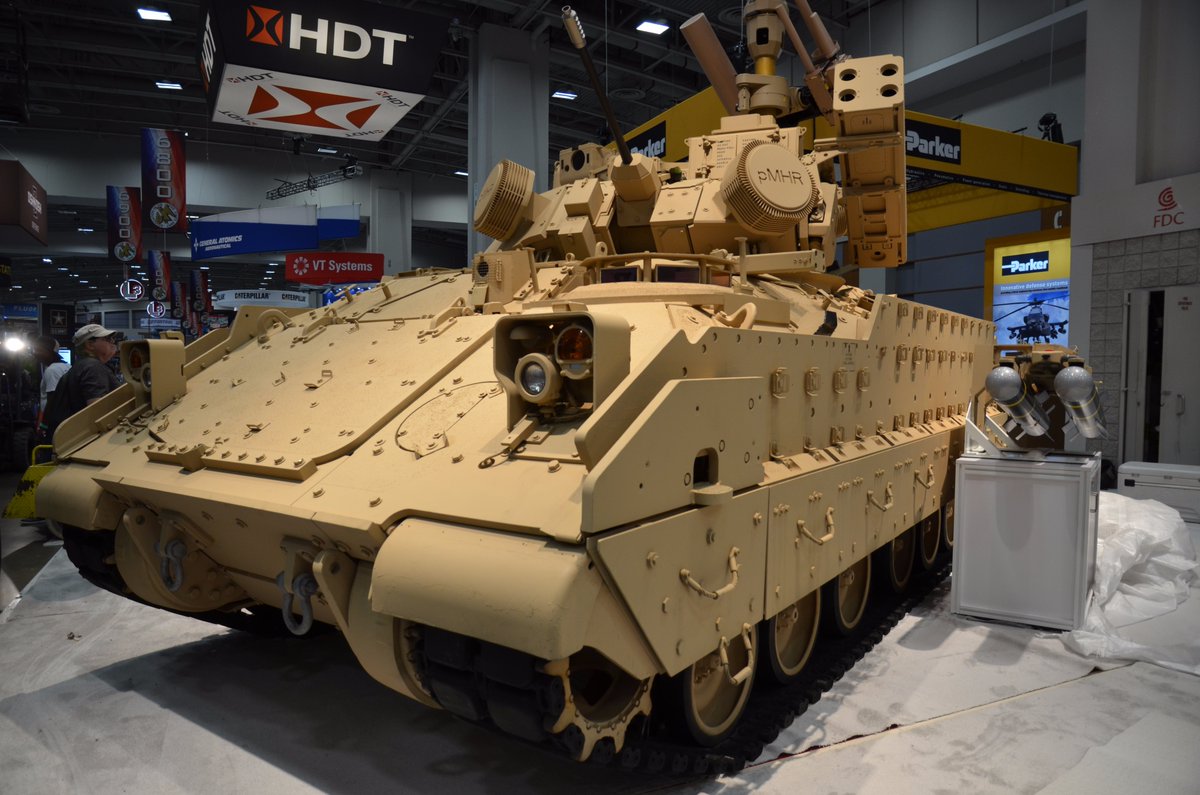 Let's review the changes. Or the changes beyond the regular M2A4 set. The gun has been switched out from the 25x137mm M242 Bushmaster cannon to the 30x113mm M230LF cannon. This provides an airburst fuse option. There are plenty of airburst-capable 30mm rounds, but none in the 25mm caliber. At least not for autocannons.
The quadpack Stinger launcher has returned. Other options available include a twin AGM-114 Hellfire launcher or a twin AIM-9X launcher. And yes, the AGM-114 can be used in an antiair role; it's simply a matter of pointing the laser or radar guidance at the airborne target. The twin AGM-114 launcher can be seen at the right of the second photo.
We can also see that this vehicle now has its own radar. These are the four round drums on the corners of the turret. This new Bradley will be able to acquire aerial targets on its own. The radars are configured to handle both search and fire control duties. In addition, the new Linebacker 2 can be connected into an air defense network for target cueing.
Finally, we can see a really tall new array of stuff mounted on top of the turret. This is the British Anti UAV Defense System (AUDS). It combines an additional radar optimized for detecting very small targets, an electro-optical system for observation and identification of said targets, and a directional RF jammer for downing UAVs. Additionally, the 30mm airburst rounds should also be very effective against drones.
All in all, it's a worthy heir to the Linebacker name, and it should be a very effective SHORAD vehicle.