Last week, we took a look at the Army's ex-scout helicopter, the Kiowa Warrior. Now, let's take a look at its planned successor. The RAH-66A Commanche was designed to be the high-tech, stealthy, late-Cold War scout helicopter of the Army's dreams.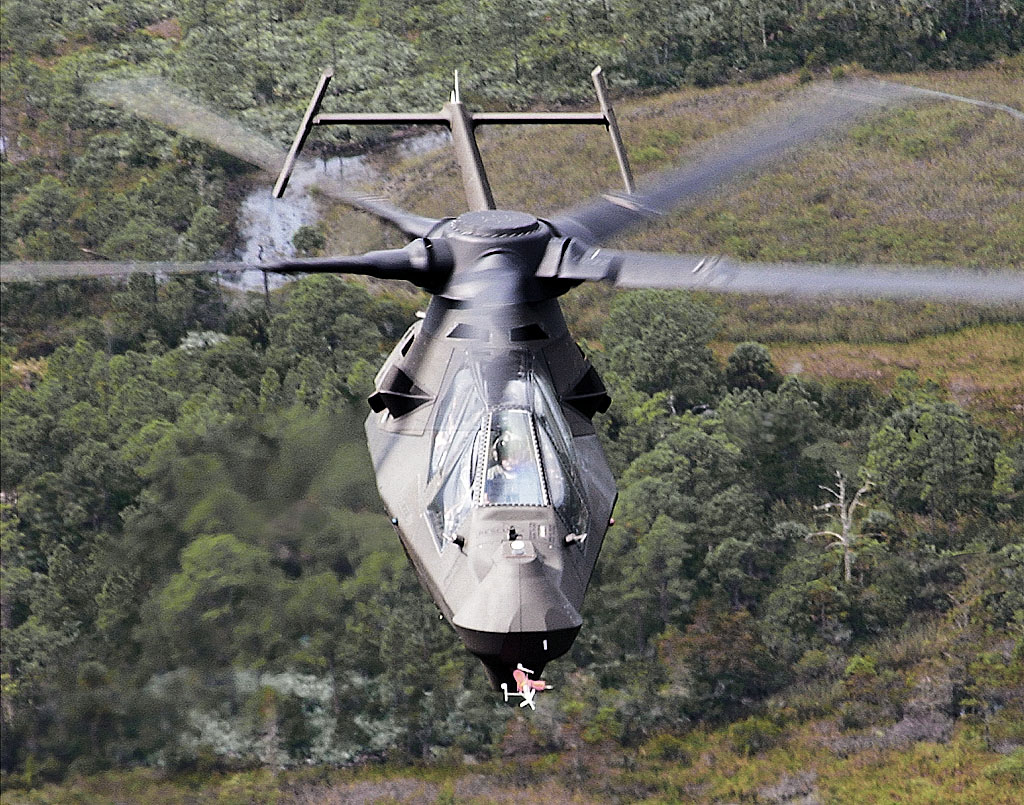 RAH-66A was designed to have a bunch of sensors and pass data to AH-64D Apache Longbows. In order to survive on the modern battlefield and its expected air defenses, Commanche had an airframe designed to have a low radar cross section which included extensive composite structure and an angled fantail. It also had all weapons stowed internally, with bays for the missiles and a 20mm cannon that could be retracted into a fairing. Commanche also had noise and IR signature reduction measures integrated into the design.
The sensor package on the RAH-66A included a modern FLIR and an optional Longbow radar system, again in a pod above the main rotor. Internal weapons bays could carry six Hellfire missiles or twelve Stinger missiles. The 20mm retractable cannon could carry up to 500 rounds, though a load of 320 rounds was projected for a normal reconnaissance mission. Optional stub wings could be mounted for carriage of additional weapons or external tanks to facilitate self-deployment. Mission profiles could include light attack, reconnaissance, and spotting for less stealthy (and presumably terrain masked or standing off) platforms like the AH-64.
The Commanche ran into an number of issues. First of course was the end of the cold war. This did not kill the project outright, but it reduced the priority, lengthening the development time, and caused several reductions in the number of units ordered, driving up the unit price. Costs increased further with additional missions and equipment being added to the design, weight growth to support the new missions and gear, as well as software rewrites to integrate improved processors.
With all of the problems, the US Army supported the project, at least until the war in Iraq started eating the lion's share of the budget. The Commanche was cancelled in 2004.
So what do I think? I love the thing. I really like stealth platforms, and stealth helicopters are way cool. It's instructive that the Army only cancelled the project when they got in a severe funding crunch; the Commanche project survived the peace dividend. Plus, I'm of the opinion that integrated air defense systems are increasingly prevalent, and they're a threat worth countering. Ukraine's experience in the Donbass backs me up on this.
Verdict: Funding Approved by the Borgundy Aircraft Procurement Board