IEDs proved to be a persistent and deadly threat during Operation Iraqi Freedom. They're pretty easy to make with cheap, off-the-shelf electronics and existing warstocks, and are pretty easy to scale to deal with whatever armored vehicle you fancy. What is a modern high-tech army to do? When you consider that IEDs tend to be remote-detonated, an obvious answer is to jam them. Enter the VLQ-12 CREW Duke.
The VLQ-12 Counter RCIED Electronic Warfare (CREW) system, was designed to meet the threat of radio command detonated roadside bombs in Iraq. It is designed to be mounted to a wide variety of vehicles from the simple HMMWV to the mighty Abrams tank. Originally, CREW systems were placed in bustle racks of armored vehicles. CREW V3 is integrated into the Bradley M2A4 and Abrams SEPv3 upgrade packages in an under-armor installation. Clearly, cargo and utility vehicles have plenty of space available for the system.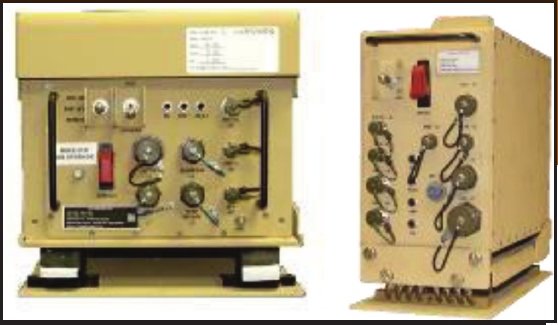 CREW Duke V3 comes with two major components, plus a controller, antennas, and related cabling. The primary unit weighs 70 lbs and measures 12.8″ x 12.8″ x 16.1″. The secondary unit weighs about 40 lbs and measures 14.4″ x 7.0″ x 11.7″. The secondary unit is one of the added components separating the Duke V3 from the Duke V2. The secondary unit also requires a directional antenna, the PRC-119. The PRC-119 weighs 5 lbs. and measures 23″ x 10.5″ x 1.5″.
One other useful capability is threat event logging. CREW Duke can store information on the kinds of signals it encountered and jammed, which can be accessed via ruggedized laptop or PDA.