Let's kick off a series on army food by discussing some awesome news. Take a look: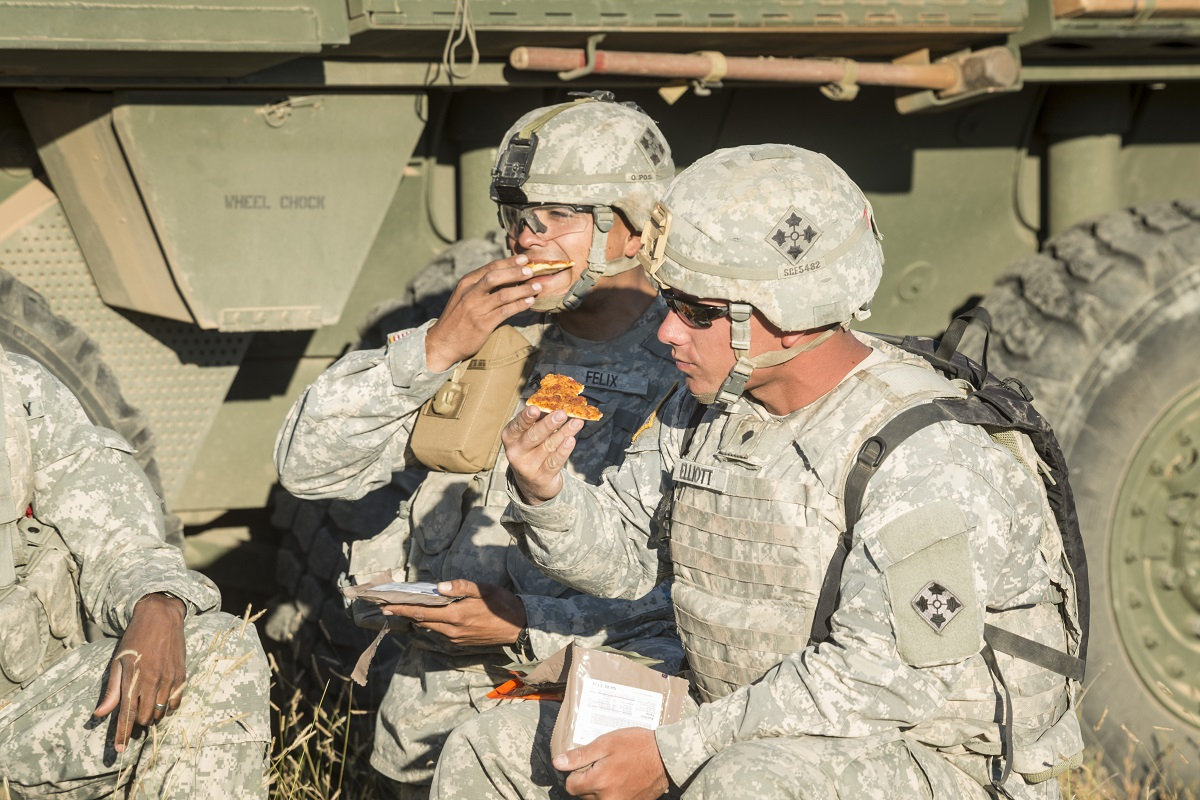 At first glance, this picture is nothing special. A couple American soldiers enjoying a pizza. We Americans love our pizza. But look closer.
That is MRE pizza. Pizza in a ration, which means they've figured out how to make something solidly shelf stable without making it out of every chemical in Dow's catalog.
To understand the significance of this, let's take a step back. Like most military rations, MREs used to be absolute crap. But then the First Persian Gulf War happened. As you might be aware, there's literally nothing in northern Saudi Arabia that is edible. Unless you like sand. So everything had to be shipped in, including food. Which meant dining options were MREs, MREs, or MREs. For everybody. Even the Generals. So instead of just a bunch of grunts complaining that food sucked, a bunch of generals with a constellation's worth of stars on their shoulders were complaining that the food sucked. And that got some changes to happen, and the improvement program has continued ever since.
As part of the continuous improvement program for MREs, the guys at the US Army Soldier Systems Center in Natick, Massachusetts conduct a poll of soldiers every so often. This poll asks soldiers to rate every ration in the current set of menus, and asks them what they'd like. Meals that consistently score poorly are pulled and reworked, and Natick tries to fulfill the requests. The most consistent request for many years has been a pizza MRE.
The problem was shelf stability. MREs need to last in a storage depot for a while. The usual benchmark is 3 years, and you might imagine this is difficult with a pizza. But they've finally figured it out, and soldier food is about to get better.