The Component Advanced Technology Test Bed was another late 80s American test program to investigate new systems for future tanks. As we'll see, it looked quite a bit different from the TTB, and where the TTB was testing a very specific change (namely the unmanned, low profile turret) the CATTB tested a variety of new technologies in a more conventional layout.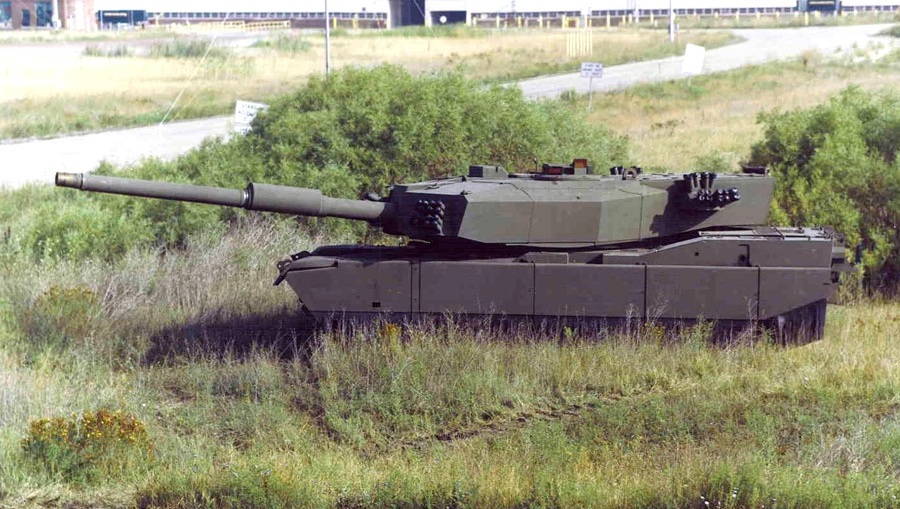 CATTB shared an Abrams hull, but the turret was new, and came with a bustle-mounted autoloader. The autoloader was very similar to the one on the Leclerc or K2. A new gun was tested, the XM291, which came in both 120 mm and 140 mm versions. The 120 mm version provided a lower-risk alternative to the 140 mm. The turret had rather large forward armor arrays, plus reasonably thick side arrays and a decent amount of roof protection. And I have no idea why they decided to mount so many smoke grenade launchers on there, but they did. This was before the advent of soft-kill active protection systems, but might not go amiss on a tank today with the right cueing system.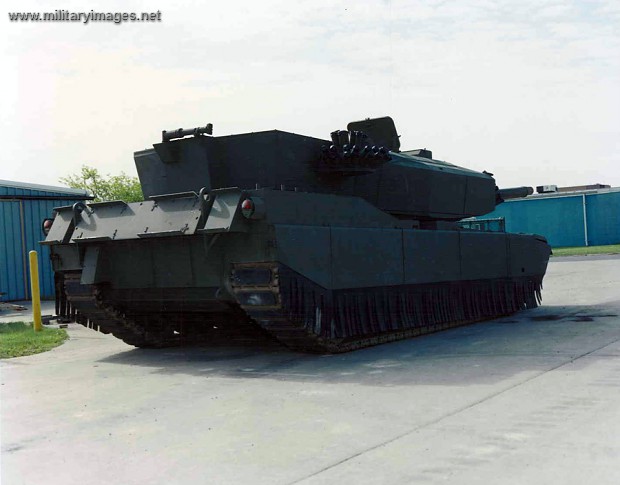 As you can see from this rear view, the CATTB also came with a new engine: the XAP-1000 diesel. The Cummins/Allison XAP-1000 was based on the advanced Cummins XAV-28 V-12 diesel, a low-heat rejection engine. It used only oil coolant and has no water in the cooling system at all. Higher temperature exhaust gasses were tapped to run the APU. I don't know a ton about this engine, but the US Army has a history of backing highly advanced diesel engines that end up being problematic. I would suspect similar things with the XAP-1000. Again, the project went nowhere. Later in the 90s, the Abrams was going to get a new engine as an offshoot of the Crusader project, but the proposed engine was not the XAP-1000. Instead, a gas turbine was chosen.
CATTB is a lot more of a conventionally designed tank. I do really like its lines. The project which was supposed to lead to the Block III MBT ended up leading nowhere due to changing priorities. Though, it is not at a museum. It is in the long term storage section of the Sierra Army Depot in Hurlong, CA. Make of that what you wish.